The Vision of the Waikele Community Association
"The Pride of the Leeward Side"

To provide a beautiful and safe community where families can live, work, play and continue to grow. To promote Waikele's core values of caring for the community and for one another. To serve our owners with Aloha and to preserve this master planned community for generations to come.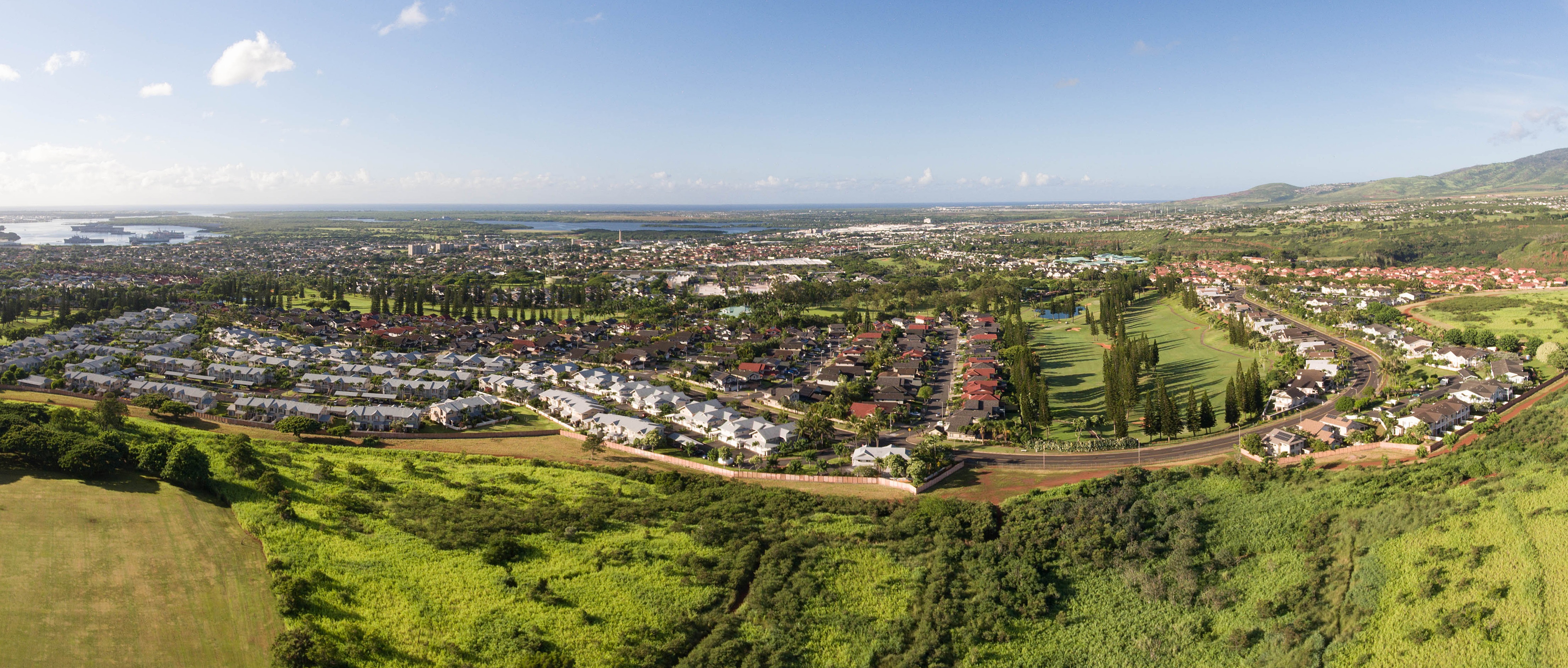 Waikele Community Association
94-970 Pakela Street, Bldg. 124, Box #1
Waipahu, HI 96797
Phone: (808) 676-1991
Fax: (808) 676-1020
Email: waikeleohana@gmail.com

Photo Credit: Terry Reis
**COMMUNITY UPDATES**
WCA- PROPOSED OFFICE BUILDING PURCHASE
Aloha WCA Owners,
The Waikele Community Association Board of Directors would like to inform all owners about the opportunity to purchase the office building that the WCA is currently renting for their office. This information has already been shared with the voting members in the Association, so we'd like to take the time to inform all owners. Some of you may recall that 65.44% of the voting members approved the purchase of the office space in a Special Association Meeting held on May 2, 2013. The purchase of that office space didn't work out, but the affirmative vote validated that there was a desire to stop renting an office space and to purchase a permanent office space for the association. After many years of waiting, an opportunity to finally have a permanent home in an ideal location was offered to the WCA. This may be the last chance to purchase an office space in the Waikele Community.
Please email us at waikeleohana@gmail.com to request a copy of the Information Sheet by email.
WCA OFFICE CLOSED | EMAIL US FOR ASSISTANCE
Effective immediately, the WCA office will be CLOSED for all in-person services and the staff will be completing all tasks remotely in light of coronavirus (COVID-19) precautions.

We remain readily available to assist you via phone or email during our normal business hours. Email correspondence is strongly preferred at this time.
Phone: please leave us a message at 676-1991
Email: waikeleohana@gmail.com
If you would like to email our staff members directly, please email one of the following:

General Manager, Malcolm Ching:
malcolmching7@gmail.com
Covenants Specialist, Natasha Nagatoshi:
natasha.wca@gmail.com
Executive Assistant, Krysten Furukawa:
krysten.wca@gmail.com

Mahalo for your patience and understanding with our office during this time.
**COMMUNITY MEETINGS**
WAIKELE COMMUNITY ASSOCIATION ANNUAL MEETING
Notice is hereby given that the Board of Directors of the Waikele Community Association intends to solicit proxies for the ANNUAL MEETING scheduled:
DATE: TUESDAY, JUNE 14, 2022
TIME: 6:00 PM Registration / 6:30 PM Call to Order
PLACE: WCA Conference Room
94-970 Pakela Street, Bldg 124
Waipahu, HI 96797
All Association voting members will be receiving a mailing in a few weeks from the date of this notice which will include the official notice of the meeting and a proxy form.
In accordance with Hawaii Revised Statutes, if the Board receives a request from an owner to use Association funds to solicit proxies within seven (7) days from the date of this notice, the proxy mailed to the voting members by the Board of Directors will contain either the names of all owners who have made such a request accompanied by their written statements, or a proxy containing no names, but accompanied by a list of the names of all owners who have made such a request together with the written statements of those persons.
The written statement of any owner soliciting proxies shall be limited to black text on white paper, shall not exceed one single-sided (8 1/2" x 11") page, indicating the owner's qualifications to serve on the Board or reasons for wanting to receive proxies. Such requests and written statements must be received at the office of the Managing Agent, Associa Hawaii, 737 Bishop Street, Suite #3100, Honolulu, Hawaii 96813, or fax 1.888.608.4021, no later than 4:30 p.m., TUESDAY, APRIL 19, 2022.
BOARD OF DIRECTORS
WAIKELE COMMUNITY ASSOCIATION
DATE OF NOTICE: TUESDAY, APRIL 12, 2022
**UPDATED: 01/2022**
All Modification Application Fees Reinstated Effective 1/1/2022
When you live in a planned community like Waikele, anytime you do some type of exterior modification to your home or property you first need to fill out an application with the WCA office. Depending on the type of modification, the association charges a certain review fee that must be submitted with your application. These fees can range from $25 to $100.
All modification application fees have been reinstated and shall accompany your application should a fee be required. Please see the Modifications Rules and Guidelines page 6 for a list of the fee amounts for modification requests. If you are unsure of the amount, please email krysten.wca@gmail.com for further assistance.
Just a friendly reminder that all exterior modification requests need to be applied for and reviewed/approved by our Modifications Committee. Please submit all applications and supporting documents to us via email: waikeleohana@gmail.com.
*as a reminder: anything done to the interior of your home does not need to be applied for with our office.

Waikele Parks Contact Information
David Nakamoto, Park Director
Ph: 768-6803

Join the Waikele Posse
Since starting the Waikele Posse a couple of years ago, our emails now reaches over 700 people. Members of the Waikele Posse are sharing the security alerts with their friends, family, and neighbors. By using this simple technology of email, we are able to disseminate valuable and ?real-time? information about criminal activity in our community. Our Posse program has been called upon many times to assist our local police department. If you would like to receive our posse emails, please send Malcolm an email at malcolmching7@gmail.com and put ?sign me up? in the subject line.
According to HPD, Waikele is the only master plan community in the state that has such effective security information system like the Waikele Posse. The information that we provide posse members is free but the information we receive from our posse members is priceless.
**COMMUNITY EVENTS**
808 Craft and Gift Fair
Every third Sunday of the month from 10am - 3pm at the Waikele CA Office in the Waikele Business Center (94-970 Pakela Street, Waipahu HI 96797). Plenty of FREE onsite parking and over 40 vendors selling unique crafts and food!